Shooting B-Roll in All-White Winter Conditions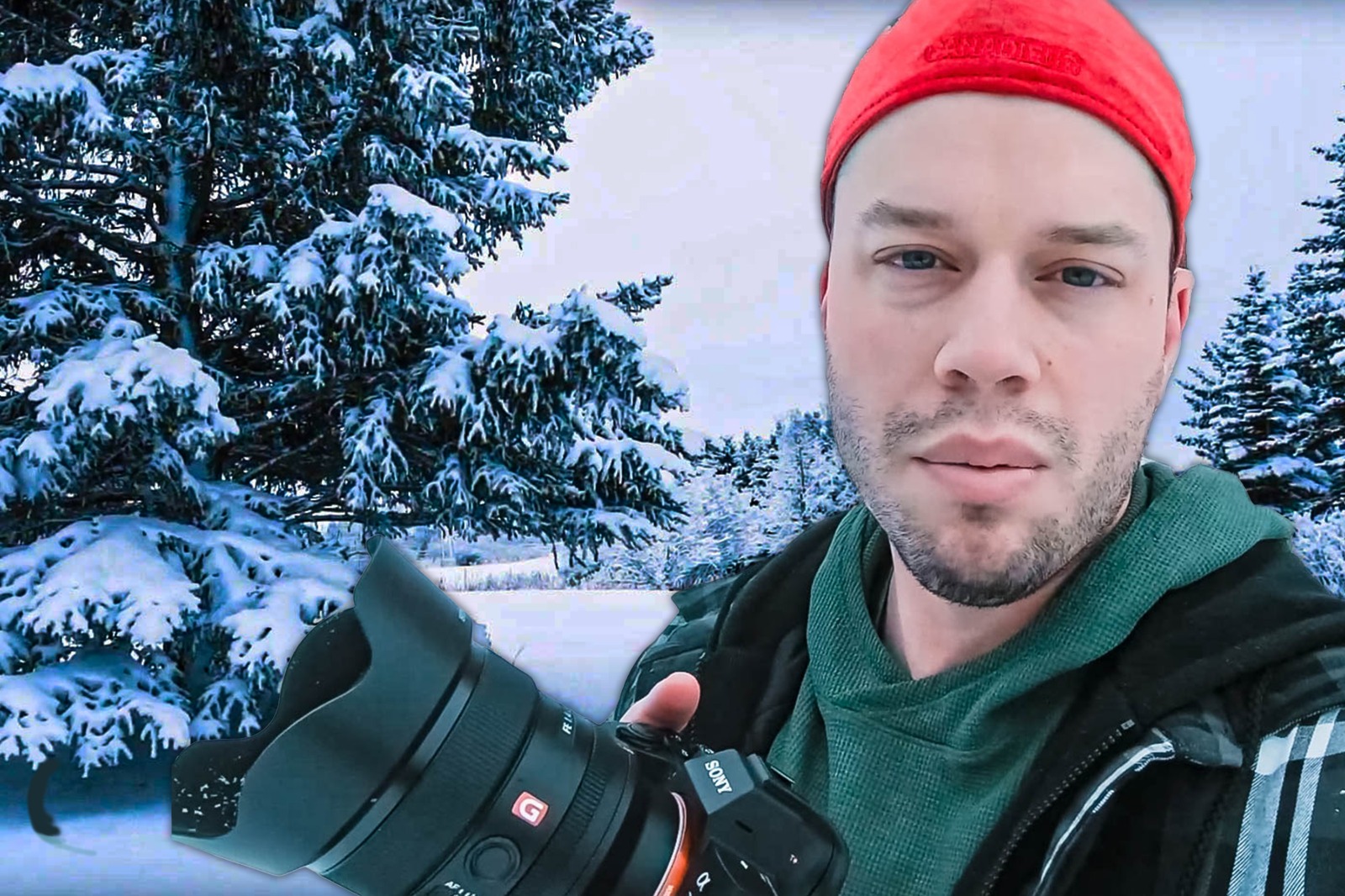 Winter in Canada gives videographers the opportunity to capture beautiful and fascinating shots. There's something magical about walking through a fresh snowfall with your camera in hand and the light sparkling off perfect sheets of white. You can almost see the quiet and stillness. Plus, there are cool ice crystals and effects that you can capture and enhance with editing tools.
Despite the pros, shooting in all-white winter conditions takes a bit more creativity and practice when it comes to your camera settings. You need to make sure aspects like your white balance and exposure are set just right; otherwise, you risk losing some of that cool beauty you can see with your eyes when it comes to your shots.
Here are a few of my top tips for shooting b-roll in an all-white winter wonderland. Once you're done reading, get out there and start experimenting for yourself, because that's what b-roll is all about!
Prep for the Cold
First of all – and it might sound obvious, but it's important – prep yourself for the cold. I tend to underdress and end up regretting it. A shaking hand doesn't make for good photos. Make sure you're waterproofed and wearing boots so you can trek out directly into the snow. For example, in my vlog on shooting b-roll in winter conditions, I didn't have a pair of winter boots, and it got cold and wet fast.
Be sure to bring extra batteries as well, as the cold can drain them. And finally, bring a GoPro if you have one; if you're staying in the same place for a while, you'll probably have the opportunity for a stunning time-lapse.
Lose Some Exposure
The biggest challenge with all-white winter shooting is all of the light. Even on an overcast day, the light refracting off the snow is intense. And, unlike photos, you can't fully colour-correct your videos, which means overexposure while you're shooting is a major problem. That's why it's essential to start with setting the exposure on your camera properly.
If you have the zebra setting on your DSLR, use it. It makes changing your exposure and optimizing it for your specific setting extremely easy.
Shutter Speed & Shooting in Falling Snow
Personally, I love shooting slow and soft shots in fresh snow. It has the right feel for that surreal, quiet style.
I usually shoot at 120 frames per second with 250 shutter speed, but I like to slow it down to 320 for a more crisp shot, especially if I'm shooting in falling snow and there's a lot of light coming into the shot.
Editing Tips for Winter Shots
Editing is fairly personal, but I have a few specific tips that are perfect for winter shots. First, if you're looking to cool down your b-roll a little more during the editing process, you can find an interesting LUT called Arctic Circle by Peter McKinnon. It gives it an icier edge that I love.
Second, if you want to stick to the slow and surreal style mentioned above, make sure your transitions reflect that while you're shooting so you can control the pace when you bring the footage back to the studio.
Find Subjects with Unique Contrast
When you're faced with a complete lack of colour, contrast can be a good friend to have. You can even play around with different levels of contrast while you're shooting and editing to vary the effects.
The deeper the contrast, the more striking the shot. For example, a branch covered in snow against a bright blue sky will have an eye-catching effect, while the outline of a fence breaking up an all-white horizon will be more subtle.
Get More Photography & Videography Tips & Tricks for Winter
If you're looking for snow photography tips, check out my vlog on shooting in winter snow and fog in Toronto, where we faced some unique challenges. I'll even give you all my camera settings for each shot so you can use them for your own experiments.
You can also subscribe to my channel to get tons of free tips every week on videography, photography, digital marketing, and social media marketing.