Guinness: How a Brand Became a Household Name with One Genius Campaign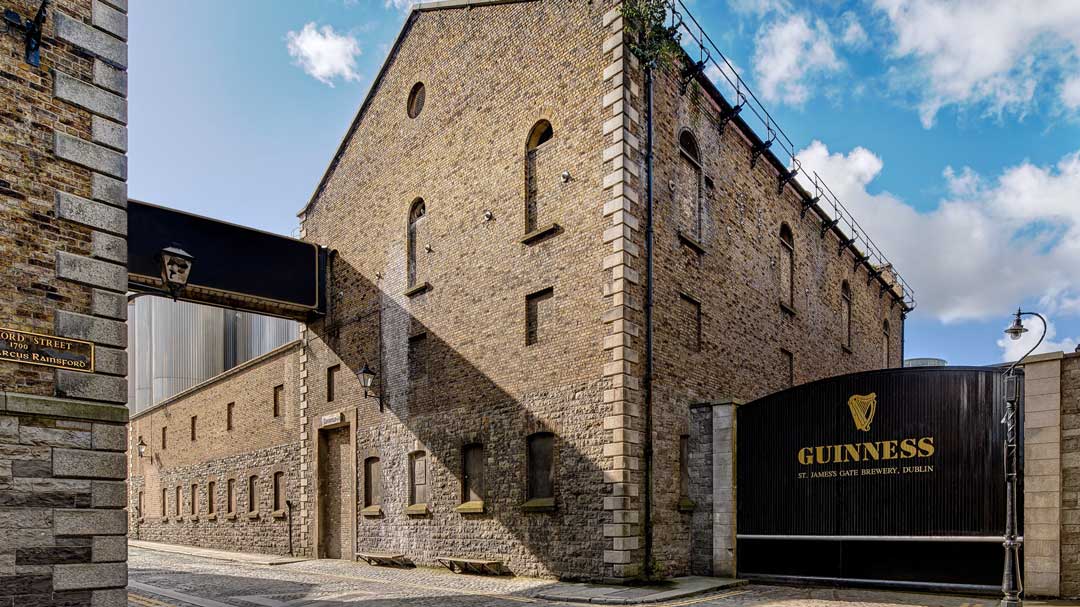 How do you settle an argument in a pub? Well, you grab the Guinness World Records book and hash it out cheerfully over a pint of dark, swirling Guinness. At least, that was the idea behind the campaign that launched one of the most popular and well-known reference books in history.
This is not a post about which player scored the most goals or which car is fastest, though. It's a post about how Guinness took their brand to homes across the world, not by selling their beer, but by offering value through their marketing.
Taking Brand Awareness to the Next Level
When most brands think about the assets they'll need for a marketing campaign, they're thinking about social media images, blog posts, or, at most, short e-books focused on their area of expertise. They're probably not planning on taking that campaign past a few months at most, and they're certainly not planning on becoming the showpiece of coffee tables around the world.
So, how did Guinness, an Irish beer brand, become wildly popular worldwide among people of all ages, backgrounds, and with a huge range of interests? They created a book they knew the world needed. They saw a gap in the market – not their market – and they decided to make it into a fun campaign that anyone could appreciate.
It started with little more than an idea spurred by a strange argument at a shooting party about the fastest game bird in Europe in 1954. By 1955, the first Guinness Book of World Records was published and it became a smash hit. It's nearly 70 years old now, and the marketing campaign has developed into its own line of products and events, although it still retains the name of the product it was meant to generate awareness around: Guinness beer.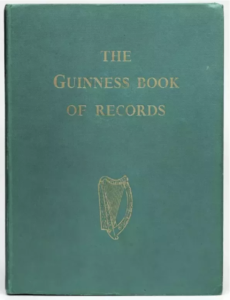 Getting People Involved
At this point in time, Guinness World Records has set its own records. One reason Guinness World Records has been so popular for so long it because the brand centered around people. I've talked before about how GoPro's user-created marketing is effective because the user is literally the producer and star of the brand. Personalization of brands allows the connection to go beyond the typical "producer/consumer" relationship to a connection that is internalized through emotions.
Guinness did something similar when they created Guinness World Records, allowing people to be part of the brand by participating in challenges to beat out other record-holders. The concept appeals to our sense of pride and competitive spirit. In some cases, it also brought together groups of people or even whole communities, causing people to gather together around their interests, hobbies, and professions, all in the name of the brand.
Creating a Sense of History Around the Brand
Brands tend to hyper-focus on what will happen in the future. I always argue that what's happening right now is the future of the company. What you do now will determine what people see a few years from now. In other words, stop worrying about three years from now and do what inspires you right now. You have the power to create your brand's history in real time.
The "about" page of the Guinness World Records website outlines how the managing director of Guinness Breweries, Sir Hugh Beaver, came up with the idea to create a reference book focusing on world records. Instead of brooding about the idea, he hired researchers and writers and put that first book together in less than 14 weeks. And the rest is… well, history.
Creating Marketing Opportunities for Other Brands
Not ready to set out to write a game-changing book for your brand? Another great option is to break a record with your brand, gaining a place in the hallowed pages of the Guinness brands' famous book.
Guinness World Records doesn't just bring people and communities together; it also gives other brands a way to market their businesses without writing hard-hitting sales copy or creating another video to back up sales pitches. Brands have their opportunity to earn their place in history (across the world) by breaking a record and getting into the books.
It Takes Effort
Guinness could have stopped creating the books after that initial campaign. They could have cut it short after one, five, ten books came out. They could have quashed the idea in the first place. Instead, they took a risk. They experimented. And when it worked, they simply gave people more of what they wanted.
Now, your brand might not become a world-record-breaking seller of world-record-breaking books. You might not break any records at all or make it into the book. But one thing you can do after looking at the example of Guinness is to shift your marketing strategy to one that provides upfront value for people who come across it.
You want an audience to buy your products, but what do they want?
What will capture and hold their interest in your brand?
How can you build history and personalization into your brand to make it memorable?
As Guinness demonstrated, creating value for your audience is the best way to accomplish all of these goals at once. It probably won't be easy and it might take a very different path than the one you imagined, but if you can build value into your marketing, your brand might just become a household name.